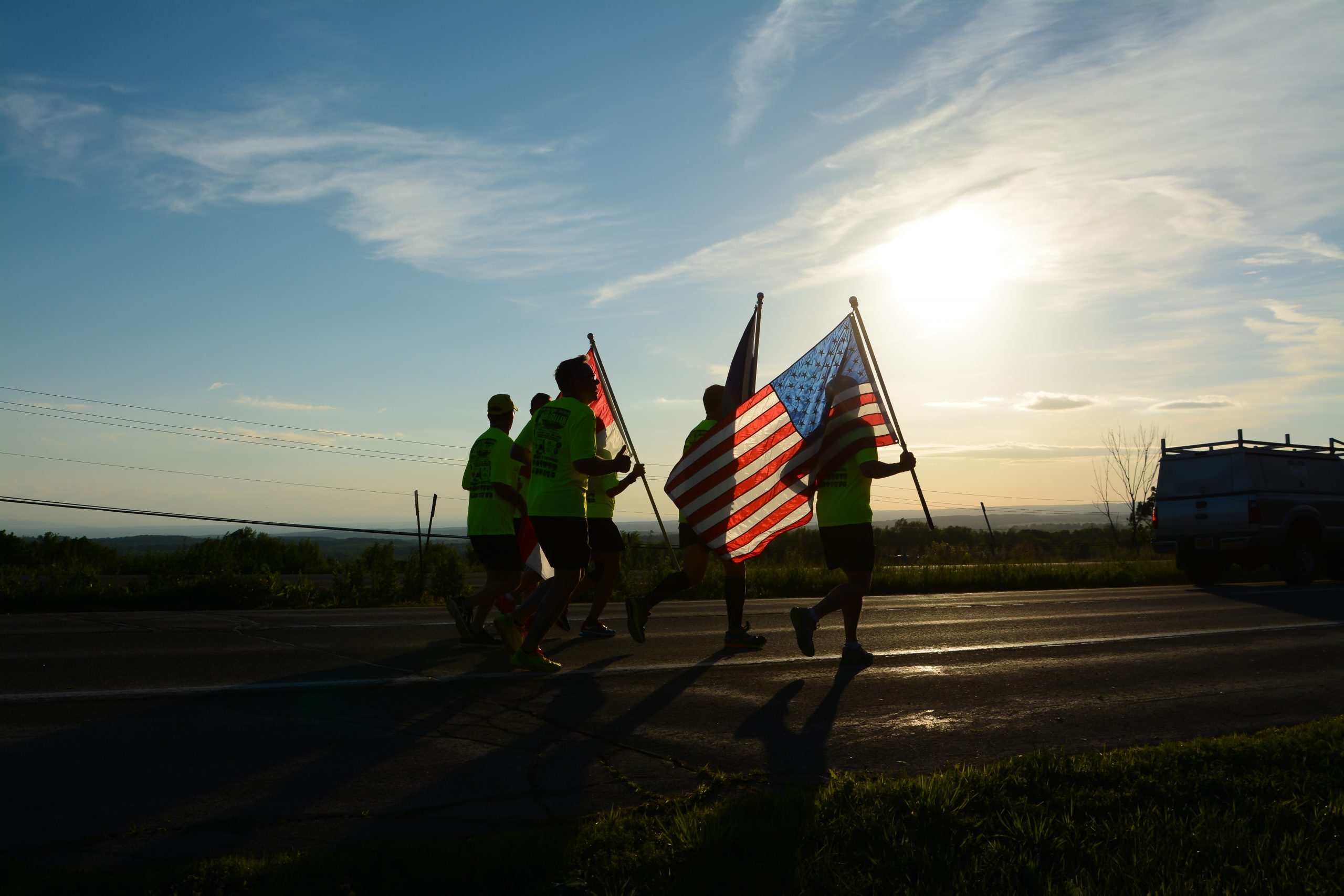 One Team - One Mission - One Tribute
The run team will stop at designated hero marker locations, approximately every 2-4 miles, to read the hero's name, rank, and service branch to the waiting family members, friends, and comrades.  The intent is to create a 140+ mile tribute trail through New York.
Caution: Due to safety and traffic reasons, we will pull off the road completely at the 43 designated Hero Markers. When stopping at a hero marker, please be sure that you are waiting in a safe location.
Hero Markers
A few days prior to the run, Hero Marker locations will be marked by a laminated card with the hero marker number, name(s), and the approximate time of arrival.
Click on route maps for the location of each hero marker to find expected arrival time of the runners and an address for the stop.
New York's Run for the Fallen, June 11 - 13, 2021
Day 1 - Friday, June 11 - HM 1-18 - Veterans and 9/11 Memorials, NYS Fairgrounds, Syracuse to Clinton High School, Edward Felt 9/11 Memorial, Clinton
8:00 AM start to approximately 6:25 PM
Day 2 - Saturday, June 12 - HM 19-31 - Clinton Village Green, Clinton to Walmart Distribution Center (#6041), Sharon Springs
7:00 AM start to approximately 5:05 PM
Day 3 -  Sunday, June 13 - HM 32-43 -  Walmart Distribution Center (#6041), Sharon Springs to LaFayette Park, Albany
6:00 AM start to approximately 2:49 PM